I've got quite a bit of crafting done over the last few days. I've made some more polymer clay necklaces, none of which have reached my website before being sold. *grin* As I've not photographed them yet, here's one I made earlier. This one never reached the website either. I managed to get some beaded ones done too, one of which will actually get on to L.R. Designs.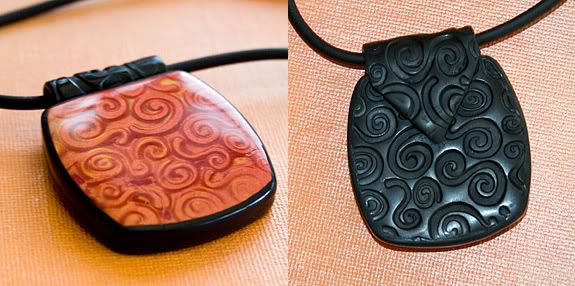 I've made some cards too and played around with a Versamark resist technique for some backgrounds.
I was also asked by a fellow beader if I would make a box for a handmade silver rattle she's made for a christening. After a few false starts and some problems with my Krylon Silver Leafing pen, I finally made good progress today. It's all covered and just waiting to have the embellishments put on it. I'm hoping to get that finished tomorrow.